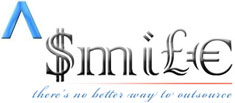 COLD CALLING FOR NEW CLIENT ACQUISITION
Cold calling produces hot prospects! Cold calling is a great inexpensive way to generate new clients and increase your business - but cold calling is tough tedious work! Most salespeople despise cold calling. In a recent survey, salespeople were asked what they hated most about their jobs. Cold calling won by a landslide!
Market Research
OUR CUSTOMERS TRY US ONCE, AND THEN USE US FOREVER. WHY?
We understand that accurate data collection on our part is the only avenue to accurate decision making for you. From executive to consumer interviewing, we deliver unsurpassed quality from our staff.
Our commitment to customer service is unrivalled. ACCOUNT REPRESENTATIVES ARE ACCESSIBLE 24 HOURS A DAY, 365 DAYS PER YEAR. Every member of the Smile Groups is equipped with Internet email on his or her desktop that includes instant message notification. Our responsiveness allows you to rest assured that you will always be able to get in touch with your project contact.

Lead Generation
Lead generation programs allow you to identify the residents and businesses
Market Research
We understand that accurate data collection on our part is the only avenue
Tele Marketing
Telemarketing lists are a dime a dozen - but a highly targeted,