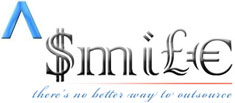 Cold Calling
COLD CALLING FOR NEW CLIENT ACQUISITION
Cold calling produces hot prospects! Cold calling is a great inexpensive way to generate new clients and increase your business - but cold calling is tough tedious work! Most salespeople despise cold calling. In a recent survey, salespeople were asked what they hated most about their jobs. Cold calling won by a landslide!
Cold calling - two words that strike fear in the heart of even the most experienced salesperson. It takes a special kind of person to excel in cold calling. Cold calling requires good communication skills, persistence, and resilient.
COLD CALLING DONE CORRECTLY CAN PRODUCE BASKETS FULL OF QUALIFIED LEADS FOR YOUR SALESPEOPLE
Our seasoned phone sales veterans have mastered the art of cold calling. We use professional proven cold calling techniques that are extremely successful in penetrating screens, getting the decision maker on the phone, and generating a lead, phone consultation, appointment or sale. Our cold calling experts are thoroughly trained on your individual telemarketing program. First in the classroom, then training continues on the floor. We constantly monitor and train our phone staff to ensure the same professional message is being delivered every time.
Would you like more qualified leads, phone consultations, appointments or sales? If you need more clients, our cold calling campaigns can quickly make this happen.

Lead Generation
Lead generation programs allow you to identify the residents and businesses
Market Research
We understand that accurate data collection on our part is the only avenue
Tele Marketing
Telemarketing lists are a dime a dozen - but a highly targeted,