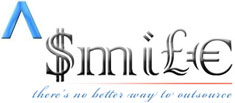 CRM (Customer Relationship Management)
GOOD COMPANIES ARE CONSTANTLY GATHERING INFORMATION ABOUT THEIR CUSTOMERS IN AN EFFORT TO BETTER SERVE THEM AND, MOST IMPORTANTLY, TO RETAIN THEM AS LOYAL CUSTOMERS.
In recent years a number of techniques have emerged that are designed to improve the relationship between the company and its current and potential customers. The collection, analysis and use of these tools and techniques fall under the general category of Customer Relationship Management or CRM.
We present a number of areas that arguably fall within the CRM category. We take the position that CRM is broad concept that can be examined in many ways. Thus Smile Groups. offers key resources that focus primarily on different topics for identifying, developing, obtaining and maintaining the customer.

Lead Generation
Lead generation programs allow you to identify the residents and businesses
Market Research
We understand that accurate data collection on our part is the only avenue
Tele Marketing
Telemarketing lists are a dime a dozen - but a highly targeted,