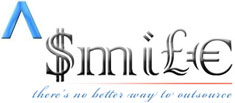 LEAD GENERATION USING TELEMARKETING
Lead generation programs allow you to identify the residents and businesses that are your best possible prospects.
Lead generation also allows you to discover your individual prospects questions, concerns, objections, and hot-button issues.
Lead generation program is the perfect marketing tool to properly qualify your prospects so your highly skilled, highly paid salespeople are not wasting their valuable time!
Lead Generation Should NOT be a Responsibility of Your Salespeople.
Lead generation can easily and cost-effectively be outsourced to an experienced telemarketing call centre with state-of-the-art technology and quality lead generation experts.
Outsourcing your lead generation keeps your salespeople doing what they should be doing - meeting with qualified decision makers and selling!

With today's advanced dialing systems, it is more cost effective to outsource your lead generation program than do it in-house. Let's face it; lead generation and prospecting are not your salespeople's favorite activities. Most salespeople would rather move in with their in-laws rather than cold call.

We can have a lead generation program up, running, and fine-tuned for you in just a few days.

You can turn the lead generation campaign on and off as needed. It's fast, and takes very little effort on your part. We do all the work.
Outsourcing your lead generation also eliminates several headaches. If you do your lead generation in-house, you are constantly advertising for telemarketers, hiring, training, and firing. If you want your in-house lead generation efforts to perform at maximum efficiency, you must have a telemarketing manager in place to monitor your telemarketers. You can't just leave them in a room unsupervised. Outsourcing your lead generation completely removes the liability and financial outlay of extra employees. When you outsource your lead generation, you only pay for the exact work that is done. You do not have to pay for health benefits, vacation, sick days, social security, etc.

Our Staff Are Experts In The Art of Lead Generation

Our lead generation experts know how to penetrate a screen, get a decision maker on the phone, generate interest, probe, and ask the right qualification questions to determine those who are your best prospects.

TELEMARKETING LEADS

Highly targeted telemarketing leads are key pieces to the puzzle for a successful telemarketing campaign.

Telemarketing leads are a favorite of most sales veterans because when a telemarketing lead is fresh and properly qualified - it's sizzling hot! Telemarketing leads are in great demand for several reasons:

Telemarketing Leads Are Interactive

Our telemarketing leads are generated by human beings with superb communication skills who specialize in telemarketing lead generation! With our intensive classroom training procedure on your individual project, our telemarketers can speak intelligently about your business. They can answer questions, address concerns, overcome objections, and concentrate on the proper hot button issues.

Telemarketing Leads Are Highly Qualified

Telemarketing leads are not just tire kickers raising a hand. Unlike, direct mail, newspaper, television, radio, etc., telemarketing requires an immediate response. Lets say the goal of your telemarketing lead program is to generate an appointment. At the end of our conversation with the prospect, we politely and professionally close asking for the appointment. "Would this Tuesday or Wednesday be more convenient for one of our Senior Representatives to stop by?" Then we pause. Right then and there, they have to answer yes or no. A telemarketing lead provides you with the peace of mind that this lead has verbally agreed to an appointment. A telemarketing lead that has scheduled an appointment produces a higher level of commitment than your typical prospect.

Telemarketing Leads Are Squeaky Clean & Ultra-Qualified!

This is another reason telemarketing leads are so popular. If you sell health insurance, I am sure it would be of interest to you that the female CEO you were about to drive 60 miles to provide a free insurance price comparison is 3 months pregnant! Telemarketing leads allow you to thoroughly qualify a prospect using a series of probing questions designed to provide you with the valuable customer data you need to make intelligent business decisions. No more wasting valuable time on a wild goose chase.

Lead Generation
Lead generation programs allow you to identify the residents and businesses
Market Research
We understand that accurate data collection on our part is the only avenue
Tele Marketing
Telemarketing lists are a dime a dozen - but a highly targeted,